The tsuboniwa garden of Gion Kyuraku was created by Mr. Sano, a garden designer. The stones on the stairs were laid out one by one, and it took long time to make sure which side of the stones should be on top of the stairs. The lantern has stained grall inserts, and the light from the stained glass illuminates the garden beautifully at night. The gourd-shaped water bowl gives movement to the garden, and the plants Mr. Sano chose for Gion Kyuraku give the garden a different look throughout the four seasons.


Living Like A Local
京都で暮らす体験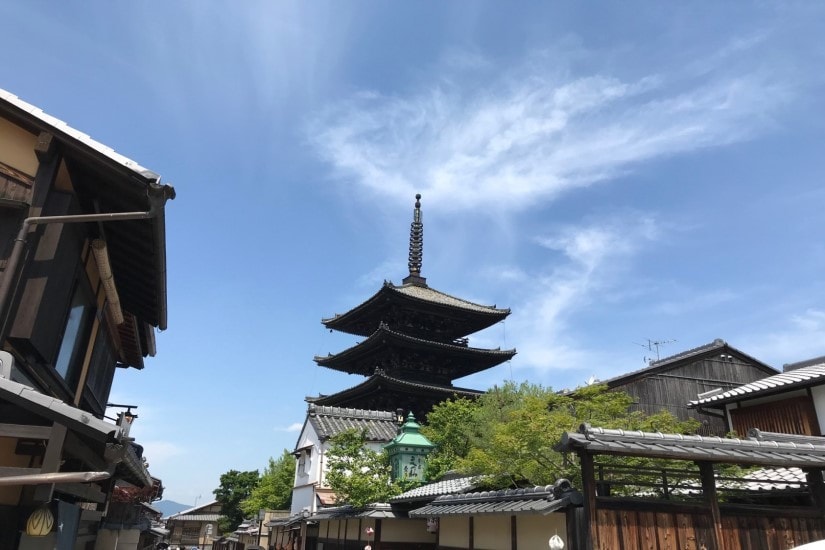 Kyoto has played the role of the capital of Japan for a thousand years since the capital was relocated to Kyoto in 794. It is no exaggeration to say that the "Japanese culture" we imagine was nurtured here in Kyoto over a long period of time. In Kiyomizu and Gion area, where Gion Kyuraku is located, you can enjoy so-called "Old Kyoto" which includes historic sites, old machiyas, temples, and shrines. At the same time, there are many restaurants and cafes where you can enjoy traditional taste, and shops that you can find various traditional crafts. Although Gion Kyuraku is located in such a golden area, many essential facilities for daily life are close by such as banks, supermarkets, convenience stores. Enjoy experiencing "living in Kyoto" at Gion Kyuraku.


Flower Arrangement Lesson & Tea Ceremony Experience
華道教室・茶道体験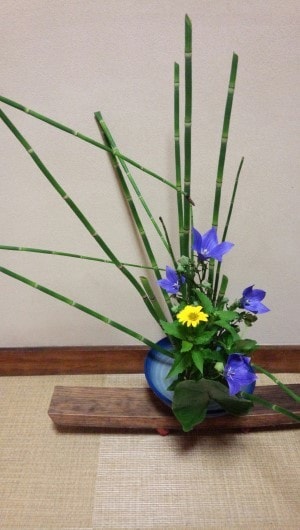 Arrangement by our Master Instructor

Japanese Flower Arrangement lessons and Simplified Tea Ceremony Experience for our guests staying at Gion Kyuraku are available.

We appreciate, a licensed master instructor, Ms. Satake's kindness in offering these special moments for our guests.

Flower Arrangement and the Tea Ceremony are two traditional Japanese arts that have been practiced for centuries.

<Flower Arrangement>

Japanese flower arrangement, IKEBANA, is one of the traditional Japanese art, which has been practiced for centuries. Unlike Western flower arrangements, which often strive for symmetry and fullness, ikebana emphasizes minimalism and asymmetry, with an emphasis on negative space.

The goal of IKEBANA is to create a beautiful arrangement that balances the natural beauty of the flowers with the container and other elements in the environment.

<Tea Ceremony>

The tea ceremony, also known as "SADO" is a traditional Japanese ritual that involves the preparation and serving of matcha tea. The ceremony is steeped in symbolism, and each step of the process, from the preparation of the tea to the serving and drinking, is carefully choreographed to create a sense of harmony and tranquility.


<RATE>

4,000 yen per guest for small-size flower arrangement
4,500 yen per guest for medium-size flower arrangement
5,000 yen per guest for large-size flower arrangement

3,000 yen per guest for simplified tea ceremony experience
(tasting & making tea experience)

<NOTE>

We cannot guarantee your lesson and experience due to the availability of the master instructor until confirmed.