Access & Location
アクセス・所在地
Ohara located approximately an hour drive from Kyoto Station, is surrounded by beautiful mountains and is quiet, peaceful, and rich in nature. Not only the beauty of Ohara but historic temples in the area eases one's mind.
By Car(Free Parking Available)
Approximately 40 minutes from Kyoto East I.C.
Please contact us for the phone number or the information that you can input into your car navigation system. Our address does not work for car navigation systems.
By Bus
Approximately 60 minutes from Kyoto Station by Bus Number 17 -> Get off at Ohara Bus Stop-> 10 minute walk to Ohara Sensui
Approximately 20 minutes from Kyoto Station to Kokusai Kaikan Station by Subway -> 国Get off at Kokusai Kaikan Station -> Approximately 20 minutes from Kokusai Kaikan to Ohara Bus Stop by Bus Number 19 -> Get off at Ohara Bus Stop -> 10 minute walk to Ohara Sensui
Local Informationエリア
エリア情報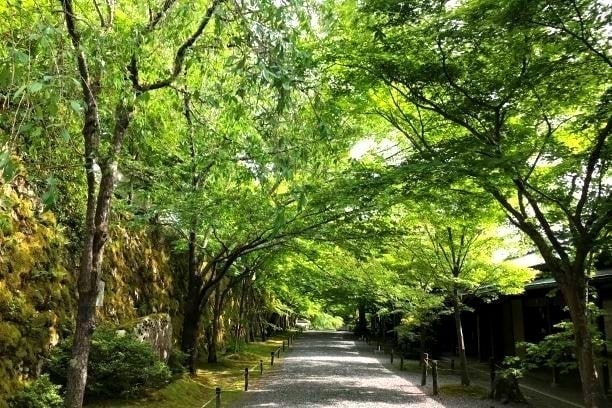 Restaurants

There are restaurants that you can enjoy lunch in the area, but there are no restaurants for dinner and breakfast. (some of the restaurants open for dinner when a reservation is made, but the dates those restaurants open are very limited.

There is a kitchen in Ohara Sensui where you can cook dinner and breakfast, or please bring prepared dinner and breakfast.